Open data is used by numerous organizations in this sector to inform their business decisions, optimize their operations, and better target customers. They use many types of data, including geospatial, health, demographic and social, environment, economic, and transportation.
Organizations in this sector primarily use open data for operational optimization. Many use data on economic statistics, especially at the local level, to develop insights into consumer trends and better target specific markets. Trade data and commodity prices are also used to inform the core operations of an organization: For instance, a number of organizations rely on trade data to determine pricing of goods and services. Similarly, demographic data and company registers are used to inform organizations on where to best locate facilities and stores. They use this type of data to evaluate competition before a product launch and identify potential suppliers and partner companies.
A number of organizations are also integrating demographic and social data such as census studies for internal market intelligence, to get deeper insights into their current and potential customers, and to tailor marketing to their target segments. In another vein, supermarkets and retailers use weather and demographic data to predict sales of different items, manage their inventory, and keep their supply chains functioning.
Types of Data Most Used
Hover over the bars and labels to show more information
Size, Type & Founding Year
How Organizations Use Open Data
Hover over the bars and labels to show more information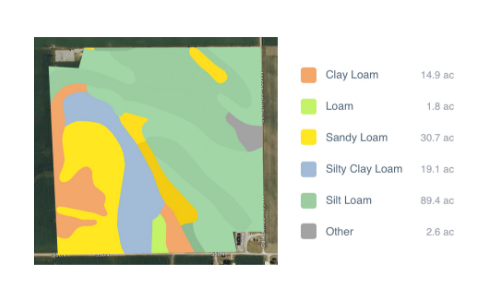 Template
template templatetemplate templatetemplate templatetemplate templatetemplate templatetemplate template
Country: United States
Impact: Farmers benefit from tools for better crop management and to measure environmental factors
Data Used: Rainfall data from US National Oceanic and Atmospheric Administration's (NOAA) National Climatic Data Center, soil data from US Department of Agriculture
Read More  
FarmLogs provides farmers with a free software and mobile application to map and analyze crop yields and environmental conditions for crop growth through government data. Their Farmlogs free Standard includes several features: Field Mapping, Scouting and Notes, Activity Tracking, Rainfall Tracking, GDD Accumulation, Soil Composition Maps, Growth Stage Analysis, Yield Maps, Input Planning. They also empower farmers to coordinate with the government to request data for their lands. On their website, FarmLogs details instructions on how to contact the US Department of Agriculture's Farm Service Agency for field boundary data. Upon receipt, FarmLogs interprets the data and creates field boundaries on mapping systems for farmers to demarcate their lands.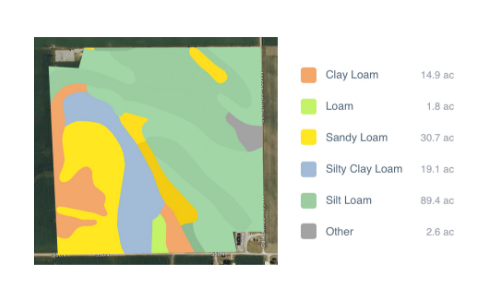 Show Less