Organizations use open data to provide solutions that better inform farmers' decisions on managing their farms and increasing their crop yields. They primarily use agriculture, weather, and geospatial data.
For example, in several countries organizations use this data to provide farmers with timely information on weather changes, pests, and diseases via targeted mobile alerts. Others use data on commodity prices to help farmers price their products more effectively and determine the optimal time to sell them.
In a related approach, open research and scientific data in this field is being used to support sustainable farming globally.  This includes uses in research on ways to improve the provision of staple foods, optimal forages for livestock, and other work on agro-biodiversity, sustainable green living, and urban farming.
Types of Data Most Used
Hover over the bars and labels to show more information
Size, Type & Founding Year
How Organizations Use Open Data
Hover over the bars and labels to show more information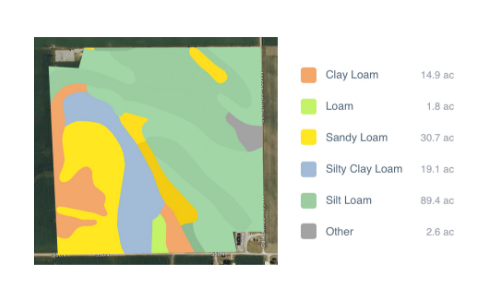 Template
template templatetemplate templatetemplate templatetemplate templatetemplate templatetemplate template
Country: United States
Impact: Farmers benefit from tools for better crop management and to measure environmental factors
Data Used: Rainfall data from US National Oceanic and Atmospheric Administration's (NOAA) National Climatic Data Center, soil data from US Department of Agriculture
Read More  
FarmLogs provides farmers with a free software and mobile application to map and analyze crop yields and environmental conditions for crop growth through government data. Their Farmlogs free Standard includes several features: Field Mapping, Scouting and Notes, Activity Tracking, Rainfall Tracking, GDD Accumulation, Soil Composition Maps, Growth Stage Analysis, Yield Maps, Input Planning. They also empower farmers to coordinate with the government to request data for their lands. On their website, FarmLogs details instructions on how to contact the US Department of Agriculture's Farm Service Agency for field boundary data. Upon receipt, FarmLogs interprets the data and creates field boundaries on mapping systems for farmers to demarcate their lands.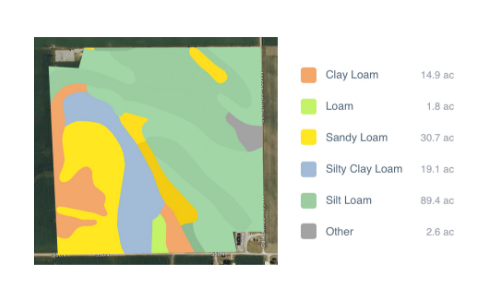 Show Less